A LITTLE SOMETHING ABOUT ME
I'm a Swedish speaking photographer from the south of Finland with a thousand ideas and projects going on. I'm a very culturally diverse artist. I recently moved to Stockholm, after several years in my hometown, Pargas, Finland, but I have also lived in Barcelona, Spain, where I studied to become a photographer and where I learned more about life. Since then I have also studied portrait photography from an academic point of view and am very interested in continuing that work, studying how we perceive ourselves in images, how we create our own identity through images and how images can represent us in front of others.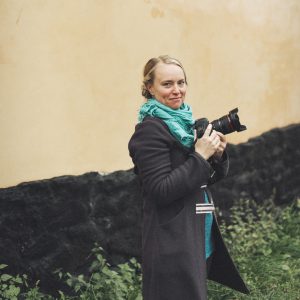 MY PHILOSOPHY
My work as a photographer gives me great pleasure, and it makes me proud to have learned the craft properly and thoroughly, which makes me confident in doing a good job. I'm a people person, so that side of things never was hard, but learning how to develop my film perfectly or how to light a studio just right took some more time, the years I spent in Barcelona. Eventhough I have studied and worked in a studio environment I much prefer the outdoors and any kind of natural backdrop with natural lighting nowadays. I work where my clients live, in the places where they live, love and have memories. For me that is much more important than the perfect lighting. And I still find the light, I book my sessions after the sunlight.
I like bringing out the best in everybody, making my customers and models feel relaxed and comfortable in the photographic moment. A good portrait can make people smile and feel warm inside, a good portrait should give you the feeling of being in the moment, and making you remember that moment forever. A home and a life without photographs doesn't feel like a real home.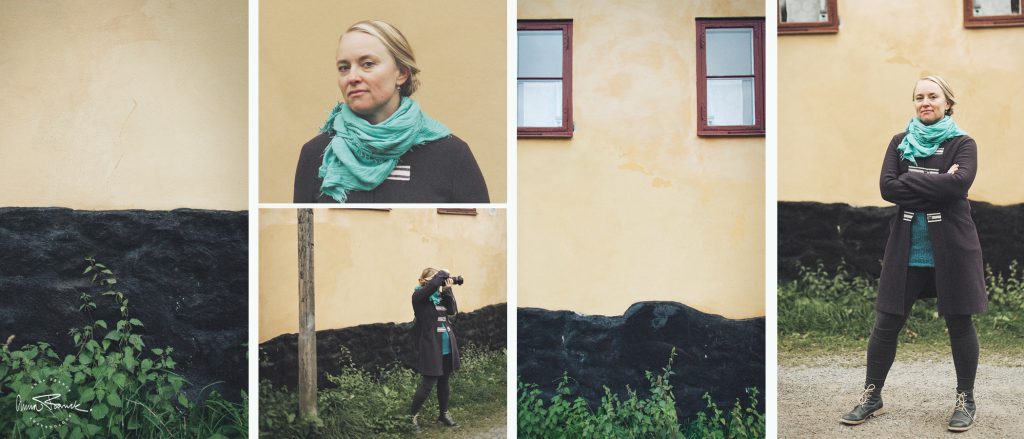 "Thank you, Anna, for making us relax and look like ourselves when you took our wedding portraits. I hope you will continue to follow us and make our annual family portrait. It's always easy and fun to work with you. You work quickly and we have always gotten many fantastic photos. You are lovely with the children and have really captured their personalities. I can truly recommend you as a photographer."
"Anna has taken our family portraits twice - a portrait session of our then two year old daughter in December 2014 and then at our wedding in July 2015. Anna was really good at getting us to relax and feel comfortable in the unusual situation of posing in front of the camera. The result was totally fantastic photographs - naturally relaxed and conveying a beautiful feeling at the same time!"